Do you ever wonder what makes a marketing agency tick? Sure, it's the people, but how does a team hone and develop the necessary skills to rise above the rest? How do agency specialists supercharge their minds and come in each day to provide fresh insight, innovative ideas, and collaborative thinking? We found the secret and it's something that you can do, too.
The answer is that much of our development takes place outside of regular work hours, in our free time. It's not something we're forced to do. In fact, it's something we love to do. We bring it back to the basics. What charges our minds and spurs our professional passion, we found, is also an activity that helps us relax and reset. Reading. Our team told us that there are a number of books that have had a profound impact on their lives, both personally and throughout their careers.
What's so unique is that each of these books and their respective readers cover vastly different topics. From technical skills to critical thinking, our team didn't leave anything out.
12 Books to Pick Up Today
Story by Robert McKee
A member of our creative team says Story was the most helpful book in their life. As creatives, members of the team are consistently finding ways to evolve and relate to those in the world around them. We do this to provide clients with the most effective visual tools to attract and retain customers. Story helps do just that as it explains how "everything from film to digital content has to follow a story structure that represents life," says our fan on the team.
Madison Avenue Manslaughter by Michael Farmer
"History helps us understand why things work (or don't) today," explains a member of the leadership team. Providing an overview of the advertising history over the years, Madison Avenue Manslaughter holds nothing back. From longer work hours to low work morale, declining fees to industry scandals, if you're looking for a comprehensive overview of how things were and how things came to be in the world of advertising, this is the book for you.
Brainfluence: 100 Ways to Persuade and Convince Consumers with Neuromarketing by Roger Dooley

Our senior copywriter highly recommends this book that brings together neuroscience and behavioral analysis to better explain how and why customers make purchasing decisions. As an agency that drives growth for e-commerce, travel, and service industry clients, understanding the ins and outs of consumer behavior is a must.
Tools of the Titans by Tim Ferriss

Another member of the Lamark team states that Tools of the Titans provides "advice from lots of different CEOs and business leaders" that they find inspirational and valuable. The book focuses on "actionable details" of the ultra-successful. The best part? Ferris didn't include any advice he hasn't tried himself, stating that the book serves as his "ultimate notebook of high-leverage tools."
Turn the Ship Around by L. David Marquet
Another member of the Lamark creative team, with extensive knowledge in the world of social media advertising, recommends Turn the Ship Around. Marquet is a former U.S. Navy captain, who focuses on helping individuals develop their skills and turn into leaders themselves. Our team member states the book helped them learn "management styles, operationalizing efficiency, how to listen to people working on the ground floor and making decisions based off their needs and the needs of the business."
Principles by Ray Dalio
Dalio is considered to be one of the world's most successful investors and business leaders, so it's no surprise that one member of the Lamark team listed Principles as the book that has most impacted their professional life. Read by the likes of Bill Gates and Tony Robbins, gain insight from Dalio on how to "achieve meaningful work and meaningful relationships through radical transparency."
The Five Elements of Effective Thinking by Edward B. Burger

Creativity and performance don't just happen—they take critical thinking, problem solving skills, and dedication. One member of the Lamark team states that this book helped them to become more grounded in their thinking, to make peace with making mistakes, and to better draw connections between questions and ideas.
The Power of Now by Eckhart Tolle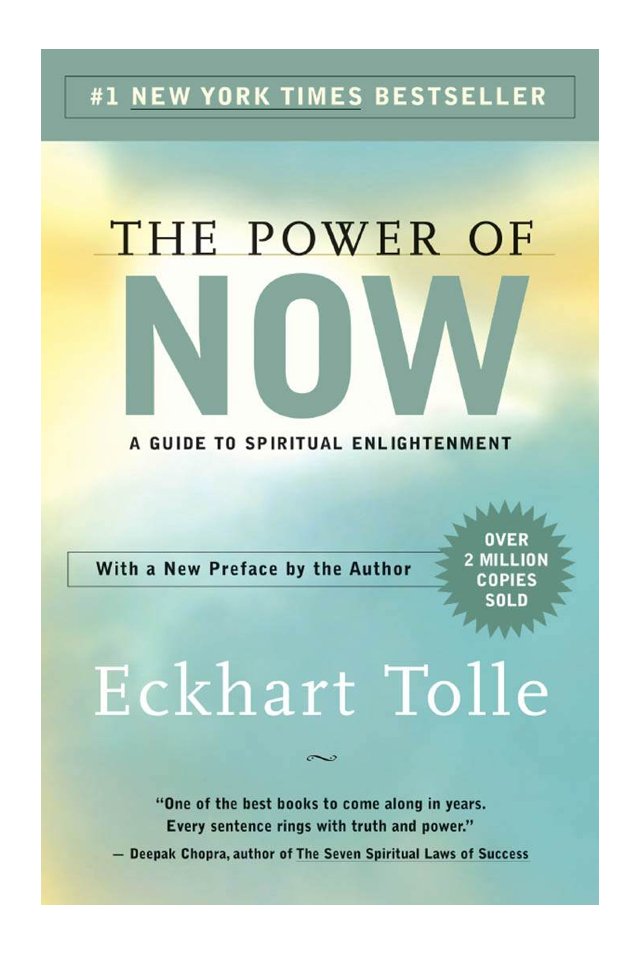 Focused on living in the present moment, The Power of Now is self-focused book that encourages the journey of personal development on a spiritual level. Believing that we can only function as individuals when we achieve inner peace, Tolle guides readers through the process of un-learning analytical thinking. Even individuals with the fast-paced agency lifestyle need to slow down and re-connect with themselves, which is why Tolle's book makes the list.
Go for No! Yes is the Destination, No is How You Get There by Andrea Waltz and Richard Fenton
It's no secret that working at an agency comes with many creative and sales pitches, both internally and to clients.  Go for No! brings readers through the five stages of failure, explaining why each is an essential part of learning and development and teaching us how to move through them until you get to "Yes!" Throughout life, and particularly throughout work at an agency, it's not just the successes that we should celebrate, but also the "no's" and the teachable moments.
One Million Followers: How I Built a Massive Social Following in 30 Days by Brendan Kane
The power of social media is limitless in today's society, and it's crucial that brands take advantage of all it has to offer. A member of Lamark's social media team cites Kane's book as one that helped them "learn the common themes that make social media accounts successful and resonate with large audiences." This is exactly the expertise we bring to our clients to help drive growth.
Trillion Dollar Coach by Eric Schmidt
"It's focused on how to coach and inspire people," says one member of Lamark's performance team. Eric Schmidts' book made the "must read" list for several of our employees; they must be onto something. Trillion Dollar Coach follows Bill Campbell, an entrepreneurial legend in Silicon Valley. Campbell worked with companies including Google, Apple, and Intuit, and with leaders including Steve Jobs, Larry Page, and Eric Schmidt. Learn how to effectively mentor, build relationships, and foster personal growth with this Lamark favorite.
If You Have to Cry, Go Outside by Kelly Cutrone and Meredith Bryan
Written by the founder of People's Revolution, a Manhattan-based public relations agency, Cutrone provides valuable business insight to young women working in fast-paced, male-dominated industries. A member of our content writing team recommends the book to all young women starting out in their careers, stating "Kelly's unbreakable attitude and drive to keep going is truly inspirational."
Honorable Mentions and Final Thoughts
While this is a good starter list, we're always reading and always learning. There were many honorable mentions and recommendations from the team, including Blink: The Power of Thinking Without Thinking by Malcolm Gladwell, The Ride of a Lifetime by Bob Iger, Thinking Fast and Slow by Daniel Kahneman, and The Little Black Book of Marketing Strategies by Wayne Evans.
At Lamark, we believe that each of us can learn new skills from one another and that's the secret to continuous growth. It's also part of what makes our team such amazing collaborators, learners, and creationists. After all, as Bill Nye says, "Everyone you will ever meet knows something you don't." We encourage each other to take advantage of that fact.